FBX Drill
Modular Drill for Flat Bottom Holes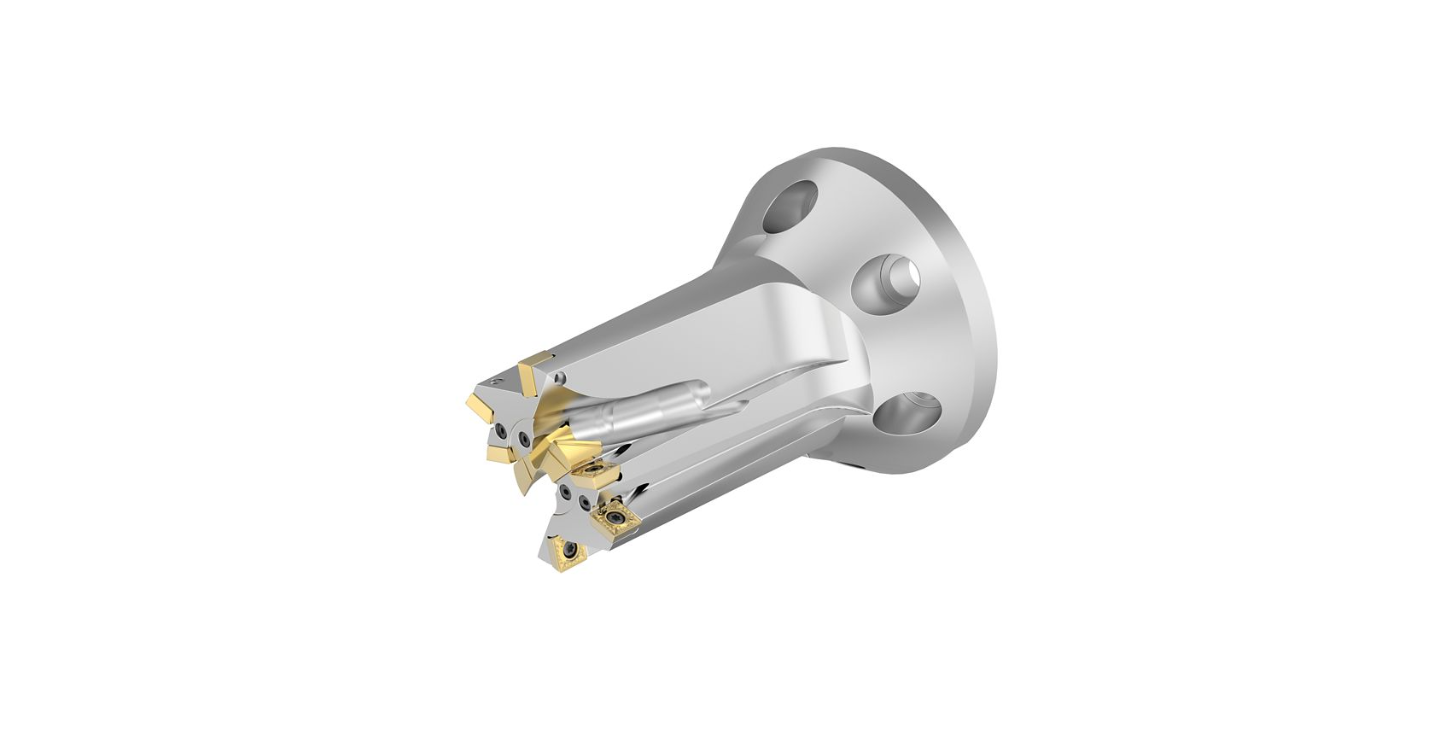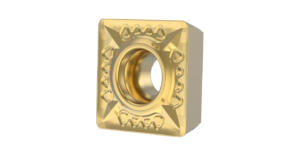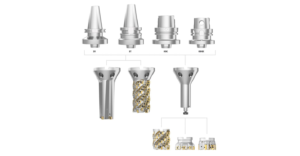 FBX Drill
The FBX Drill is ideal for pre-machining of high-temperature alloy airframe structural parts.
4 large chip flutes, and 4 effective cutting edges on the outer diameter of the tool guarantee fast stock removal on large metal plates or forgings.
A center insert with 2 effective cutting edges and chip splitters enables perfect chip formation, allowing maximum feed rates.
The flat bottom drill point design eliminates radial forces. Ideal for applications on machines with lower horsepower.
The Bolt Taper Flange (BTF) connection provides maximum tool stiffness.
Nearly as rigid as a monoblock tool design but offers multiple machine side connections.
Multiple Size Options
150mm length FBX Drill Bodies – Dia. 60mm, 75mm, 90mm
Airframe Structural Parts Machining – Process Steps
Finishing (Solid End Mills)